BP to invest $15 billion to develop Oman tight gas
BP's Khazzan tight gas project in Block 61 is one of the company's top five upstream projects globally. BP's Khazzan project is also the first and largest of its kind in the Middle East.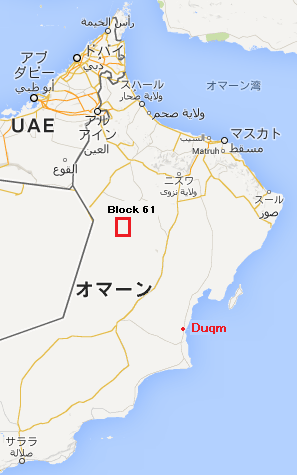 In January 2007 BP signed a major exploration and production sharing agreement with the Government of Oman for the appraisal and development of Block 61 and the Khazzan and Makarem gas fields.
The agreement covers an area of some 2,800 km² in central Oman, which contains a number of tight gas reservoirs which were first discovered in the 1990s.
Drilling commenced in September 2008. Then, in March 2011 BP Oman achieved a major milestone with the first gas export from the Extended Well Test project delivered to the government-owned gas plant at Saih Rawl.
The development of the tight gas reservoirs is a significant technical challenge owing to the low porosity of the reservoir rock.
BP is applying innovative technology to unlock this tight gas, drilling horizontal wells and using hydraulic fracturing technologies to force cracks in the rock to encourage flow.
BP Oman has announced in Muscat to award several contracts for the appraisal of the Khazzan & Makarem gas fields in Oman's Block 61.