October 17, 2016
At least one dead, several injured in BASF blast
One person dies in blast at BASF chemicals site

At least one person died and several were injured in a blast and fire at facilities belonging to German chemical group BASF in southwestern Germany, officials said on Monday.
Sample the FTfs top stories for a week

A BASF executive said at least six people were injured in the incident, which took place at the companyfs Landhafen Nord site at about 11:30 am local time while work was taking place on piping. At least six people were still unaccounted for, reports Guy Chazan in Berlin.

BASF advised inhabitants of Ludwigshafen, the town in south-western Germany where BASF is based, and of Mannheim, on the other side of the Rhine, to stay indoors and keep doors and windows closed. BASF said it had shut down its steamcracker and other facilities in Ludwigshafen as a precaution.

There was no immediate word on the cause of the explosion.

German TV showed a huge pall of smoke rising into the air over Ludwigshafen, and local police tweeted that drivers should avoid the area.

The Landeshafen Nord port is a terminal for combustible fluids such as naptha, methanol and compressed liquified gases. More than 2.6m tons of goods are handled there each year, and an average seven ships a day moor at its docks, according to BASFfs website. It is one of three ports BASF operates at the Ludwigshafen site.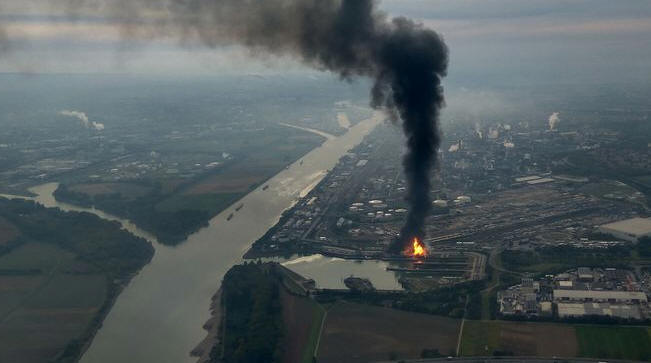 | | |
| --- | --- |
| | |
@
@