SINOPEC Zhenhai Refining and Chemical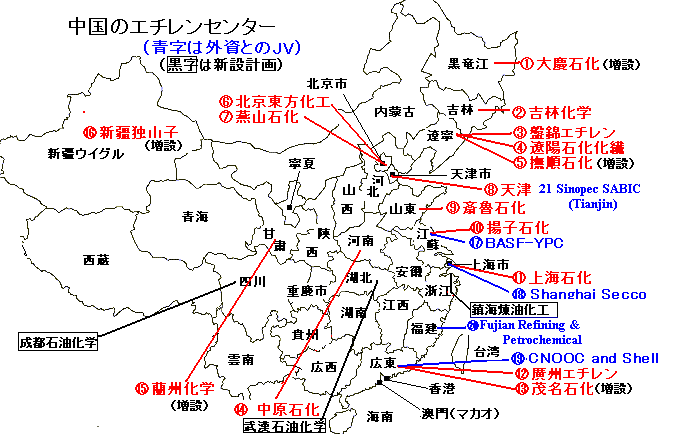 立地:Zhenhai, Zhejiang province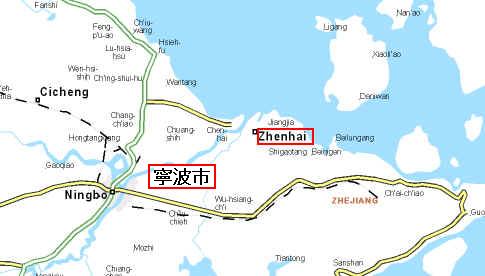 Refinery  23Mt/a
製品
能力
  千トン
技術
エチレン
  1,000
 
BTX
   600
他に既存 1,000
PX

500

 
ブタジェン
   160
 
MTBE
   110
 
Butene-1  
    40
 
MEG
   650
Dow技術導入
LLDPE
   450
Unipol
PP
   300
他に既存 200
エチルベンゼン
   650
 
SM (jv)
   600
50/50 jv with Lyondell*
PO (jv)
   285
50/50 jv with Lyondell
PG (jv) 
   100
50/50 jv with Lyondell
* Ningbo ZRCC Lyondell Chemical
他に、既存で尿素 600千トン
ZRCC kicks off cracker construction
Sinopec to start huge ethylene project in Zhenhai
Sinopec completes Zhejiang petchem complex
シノペック鎮海煉油化工、新エチレンセンターのポリプロ工場を先行稼動
Sinopec ZRCC starts up ethylene cracker project
---
Ningbo Chemical Industry Zone
Ningbo Chemical Industry Zone is the only new chemical industry zone approved by Ningbo Municipal Government. It is located in spacious shallows northeast of Zhenhai District of Ningbo on the south bank of the Hangzhou Bay. It has open and flat terrain and is suitable for the construction of large and medium projects. The planned area of the zone is over 58 [km.sup.2]. 2.8 [km.sup.2] of the total has already been developed with complete infrastructure facilities. More than 40 domestic and foreign enterprises have put their projects on stream in the zone.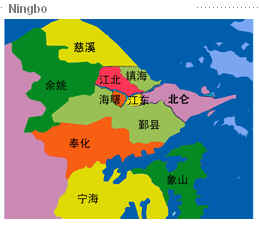 ---
Dec 28, 2009

Sinopec completes Zhejiang petchem complex

Sinopec Corp has finished building its huge petrochemical complex in the eastern coastal province of Zhejiang, Xinhua news agency said on Monday.

The integrated facility at Zhenhai has a total oil refining capacity of 23 million tonnes per annum, the biggest in the country. It will also become China's biggest ethylene producer with an annual capacity of 1 million tonnes.

Sinopec, Asia's biggest refiner, is eventually planning to raise total ethylene capacity to 2 million tonnes per year.

The project cost a total of 23.5 billion yuan ($3.44 billion), Xinhua said.