March 26, 2004 Dow Jones News Service

Argentina Petrobras Energia Buys Ethylene Plant

Argentine oil and gas company Petrobras Energia (PECO.BA) has purchased an ethylene plant in Santa Fe province for $700,000, a company official confirmed Wednesday.

Petrobras Energia acquired the plant from ICI Argentina, the local unit of the U.K.'s Imperial Chemical Industries PLC (ICI). The companies had been in talks since the end of last year. The Santa Fe plant currently produces 120,000 tons of ethylene per year, and Petrobras Energia said it plans to increase output to 180,000 tons annually.

Also, Petrobras Energia will build an ethylene pipeline between its newly acquired plant and another facility. The pipeline will have a capacity of 20,000 tons per year.

Petrobras Energia is the main asset of Petrobras Energia Participaciones (PZE), which in turn is a unit of Brazilian energy giant Petroleo Brasileiro SA (PBR), or Petrobras.

In the fourth quarter of 2003, Petrobras Energia Participaciones' petrochemical operations generated gross profit of 88 million pesos ($1=ARS2.8825). Total sales volume for this division rose 29.1% from the same period in 2002 amid a recovery in local demand. The Argentine parent company said it plans to make investments in petrochemical production in the upcoming year.
---
Platts 2004/5/7

Brazil's Braskem says PP, PVC expansion still on track

Brazil-based Braskem is on track to expand polypropylene capacity by 100,000 mt/yr in the second-half of 2004 and take PVC output higher by 50,000 mt/yr a year later, company executives said during a conference call with investors Friday. Braskem is boosting PP capacity to 650,000mt/yr at its Triunfo complex in southern Brazil. That expansion in capacity should be available by H2 2004, officials said.
As for PVC, the company recently said it would lift capacity to 535,000 mt/yr by H2 2005. Details on how far along the projects are weren't available.
But Braskem is expanding PP and PVC output even amid data showing sales for these products slipped in early 2004. Braskem, in its web cast presentation, said PP sales in the first quarter slipped 4% to 107,249/mt from 111,716/mt a year ago. PVC sales dropped 2% to 108,811/mt in Q1 2004 from 110,679/mt in Q1 2003. Even so, company executives forecast growth in these markets. Brazil's government is keeping interest rates low and is trying to spark growth in South America's largest economy.

---
May 21, 2004  BNamericas.com via NewsEdge Corporation

Polibrasil interested in US$160mn Petrobras JV

Brazilian petrochemicals company Polibrasil is willing to form a US$160mn joint venture with federal energy company Petrobras (NYSE: PBR) to build a new polypropylene unit in Sao Paulo state, Polibrasil CEO Jose Coelho told BNamericas.

The plant will have a capacity of 300,000 tonnes a year (t/y) and is part of Petrobras' US$1.1bn investment program for the petrochemicals sector through 2010.

"We will put ourselves forward to form a partnership with Petrobras," Coelho said. "We are the leading company in the production of the product and we have the know-how, but it is a question of sitting down and hearing what Petrobras has to say about the project."

In 2003, the company invested US$140mn, most of which was used to conclude a 300,000t/y polypropylene plant in the city of Maua in Sao Paulo state, the final leg of the US$217mn project which started commercial production in March last year.

In 2004, the company will invest 60mn reais (US$19mn). This year it has started building a 45mn-real, 35,000t/y polypropylene compound plant in Pindamonhangaba - also in Sao Paulo state - to supply the automotive industry from July 2005. Polibrasil will also invest to increase output at its new Maua plant by another 60,000t/y.

The extra investment in the Maua plant comes on the back of expectations of domestic demand growth. "We expect the polypropylene market to grow between 6% and 7% this year despite a disappointing beginning to the year, when demand was below expectations," he said.

Sales in the first quarter were spurred by demand from exporting sectors, such as agribusiness fertilizer makers and the automotive sector.

"Polibrasil has a growth project to supply the Brazilian market with polypropylene - our future projects are drawn out but depend upon the appropriate supply of raw materials," he said.

Like other Brazilian petrochemicals companies, Polibrasil depends mostly on Petrobras for naphtha supplies, a raw material whose prices rise in line with international oil prices.
---
2004/12/21 Platts

M&G, Petrobras consider building $800-mil JV PET plant in Brazil

Italy-based resins giant Mossi & Ghisolfi and Brazilian oil-giant Petrobras are considering jointly building a 450,000 mt/y PET plant in northeast Brazil worth about $800-mil, Brazilian industry sources told Platts Tuesday. The companies could build the unit within three years, concentrating on satisfying growing Brazilian demand for PET and also producing PTA, an acid used in the manufacture of polyester. The plant also could be an export hub. The companies will determine in the coming months whether to go ahead with the project, which could be located in Pernambuco State, northeast Brazil, the sources said. A spokeswoman for Mossi & Ghisolfi in the US was not immediately able to confirm any aspect of the proect. Earlier this year, M&G said it could build a new PET unit in South America at a cost of around $70-mil, but the potential Brazil project would be much larger.
---
Petrochemical News 19 JULY 2004 (Vol. 42, No. 29)

Petrobras Says It Will Operate Proposed Border PC Complex
http://www.petrochemical-news.com/P-V42N29.pdf

Nestor Cervero, international business manager for Petrobras, said Petrobras will serve as operator for the ethane-based petrochemical complex planned for the border between Brazil and Bolivia.
Local industry reports quoting Cervero identified Repsol YPF, Braskem and Bolivia's Yacimentos Petroliferos Fiscales (YPFB) as partners with Petrobras in the $1.35-billion complex that is expected to be built at Puerto Suarez, Bolivia.
The two countries earlier this month established a binational commission to evaluate the results of a feasibility study being undertaken by Braskem and YPFB.
Pending approval of the feasibility study, it is anticipated the complex will come on stream by 2010.
---
Hungary BorsodChem to test VCM plant, negotiates ethylene supply

Hungary's BorsodChem will start test production at its new vinyl chloride monomer plant at Kazincbarcika, north-east Hungary, on Jan 3, CEO Laszlo Kovacs told Platts in a telephone interview Wednesday. The tests at the plant, which will boost VCM capacity from 180,000 mt/yr to 250,000-260,000 mt/yr, are scheduled to be completed by the end of February.
---

Permira investment fund may take majority in Hungary's BorsodChem

Luxembourg's Kikkolux has signed an option agreement on July 6 to acquire up to a 47.99% stake in Hungarian chemicals producer BorsodChem, Kikkolux said in a statement on Monday. This would represent a 52.05% voting stake in the company.
Kikkolux said it was controlled by the Permira investment group. Kikkolux has an option on 21.83% in BorsodChem currently held by Vienna Capital Partners, a financial investor. It also has an option on the holdings of Firthlion Limited, which is controlled by the family of Medget Rahimkulov, a former Gazprom executive who now controls Hungary's AEB Bank.
In its letter Kikkolux expressed its intention to launch a public takeover offer to acquire the outstanding shares in BorsodChem subject to the satisfactory completion of a full scale due diligence of BorsodChem and the availability of financing. Kikkolux would be prepared to offer a share price of Forint 3,000 per share to all shareholders of BorsodChem.

---

Platts 2006/9/5

Permira subsidiary to go ahead with Hungary's BorsodChem takeover

The Luxembourg-based Kikkolux S.a.r.l., a subsidiary of private equity firm Permira, has completed its due diligence at Hungarian chemicals producer BorsodChem, and maintains its intention to take over the company, BorsodChem announced Tuesday.
Kikkolux examined Borsod's business/commercial, accounting and tax, legal and insurance, as well as technical and environmental situation. "(On) the basis of the positive findings of the due diligence, Kikkolux maintains its intention to make a public purchase offer for the ordinary shares of the company on the terms announced earlier, subject to the completion of the financing necessary for the public purchase offer," Borsod said.
Kikkolux said July 6, it intended to acquire up to a 47.99% stake in Borsod, which would currently represent a 52.05% voting stake, through option agreements with current shareholders Vienna Capital Partners and Firthlion. Permira would launch a public offer to acquire the outstanding shares in BorsodChem at Forint 3,000 ($13.95) per share.
BorsodChem is central Europe's largest producer of PVC and isocyanates. The company would be looking to boost TDI output from the current 80,000 mt/year to 260,000 mt/year, and MDI from 140,000 kt/year to 360,000 kt/year, by 2012. In addition, the company has invested in a new membrane-cell electrolysis plant with 120,000 mt/yr capacity (test production on first 80,000 mt was done in April, another 40,000 mt in October 2006), and was in the process of expansion of PVC capacity from 365,000 mt to 400,000 mt/yr (test in September). Total capital expenditure in 2006 would reach around Forint 25 billion, the company said earlier.
---
Mexico's Grupo Carso sells PVC unit Primex to rival Mexichem

Mexican conglomerate Grupo Carso sold Primex, Mexico's leading maker of PVC, to rival Mexichem and its parent Grupo Camesa, Carso said in a filing with the Mexico Stock Exchange. Terms of the deal were not disclosed. The sale was effected through Carso units Condumex and Xignux, which use PVC in electric wires and cables. Carso said Condumex and Xignux wanted to concentrate on their core businesses. Carso is the holding company for the retail, telecommunications and industrial interests of Carlos Slim, one of Latin America's wealthiest individual.
Primex has the capacity to produce some 140,000 mt/yr PVC at its plants at Altamira, on Mexico's northern Gulf Coast. Mexichem produces some 74,000 mt/yr of PVC at plants in the states of Puebla and Tlaxcala in south-central Mexico. Earlier in 2004, Carso sold its Quimica Fluor chemical unit to Camesa.
---
Rubberworld 2005/1/26

Chevron Phillips Licenses Its PE Technology

Chevron Phillips Chemical Co. has entered into a contract to license its proprietary loop slurry polyethylene technology to Polietilenos Uniao S.A., a wholly owned subsidiary of UNIPAR. The financial terms of the licensing agreement were not disclosed.

Chevron Phillips Chemical's proprietary loop slurry PE technology will be employed in a new 200,000 metric tons per year reactor that is part of Polietilenos Uniao's strategic PE expansion at its plant in Santo Andre, Sao Paulo, Brazil. The facility is expected to startup in 2007.
The company said it will provide consultation and support during the detailed design, construction and start-up of the Polietilenos Uniao facility.
---
Pequiven signs MoU with Braskem for polyolefins, fertilizers

Venezuela's state petrochemical company Pequiven has signed two agreements with Brazil's Petrobras and Braskem, the information ministry reported Monday.
The companies inked memorandums of understanding for cooperation on producing polyolefins and fertilizers, the ministry said. The petrochemical pacts were two of around two dozen bilateral agreements formalized during an official visit to Caracas by Brazilian President Luiz Inacio Lula da Silva. Further information on the agreements was not immediately available. President Lula,in a speech to businessmen, said the two countries were considering a joint petrochemical venture. Chavez also said Brazil would participate in a planned petrochemical project to be located near the 940,000 b/d Paraguana refining complex but did not give any details.

---
Repsol YPF sells Argentina PP JV stake to Basell for $58-mil

Spains Repsol YPF has sold its 50% stake in Petroken Petroquimica Ensenada, Argentina's largest polypropylene producer, to joint venture partner and Basell subsidiary, Basell Ibericas Peliolefinas Holdings for $58-mil.

Petroken operates an 180,000 mt/yr PP plant in Ensenada, a port outside Buenos Aires. It was Repsol's second petrochemical asset sale this year. In January, the company sold its 28% holding of PBBPolisur, Argentinas biggest ethylene and polyethylene producer, to JV partner Dow Chemical.

Petrochemical industry observers said Repsol was divesting minority shareholdings in Argentina to focus investment on assets it controls. The transactions comes as Argentina's economy was expected to expand 5.8% this year after growth of nearly 9% in 2004, with strong exports driving demand for plastics in building materials, cars, containers, home appliances, toys and packaging.
---
2005/4/7 Reichhold

Reichhold Acquires Brazilian Resin Manufacturer IBR
Increasing Composites Leadership in Brazil
http://www.reichhold.com/company/news.cfm?ID=137

Officials from Reichhold, Inc. announced today that the company has acquired the unsaturated polyester resins business of Industria Brasileira de Resinas, Ltda. or IBR.

This acquisition increases Reichhold's Brazilian composites business by approximately 20 percent, strengthening the company's position as the leading supplier of polyester resins for composites in the region. It also gives Reichhold a manufacturing and commercial base in the northeastern part of the country which will provide customers there greater access to both IBR and Reichhold.

"We are very pleased to bring the IBR business into the Reichhold organization," said Reichhold's Executive Vice President of Global Composites, Doug Frey.

"This initiative is in line with our long-term growth strategies and was made possible by the strong performance of Reichhold's Brazilian composites business in 2004," he continued. "The IBR acquisition is a reflection of our confidence in the future of that business."

IBR is located in Simoes Filho, in Brazil's state of Bahia, 1,500 kilometers (932 miles) from Reichhold's operations in Mogi das Cruzes, SP (state of Sao Paulo). The plant is positioned near a large petrochemical manufacturing complex in northeastern Brazil.

"This area of Brazil is growing rapidly," Frey explained. "Our acquisition of IBR in this strategic region will allow us to continue our growth as the leader in the Brazilian unsaturated polyester resin market."

Along with a second manufacturing site in Brazil, the acquisition brings 27 IBR employees into the Reichhold organization. Reichhold made its initial foray into the Brazilian market with the acquisition of Resana S/A in 1996. Today, Reichhold is a leading South
---
Italy's M&G to build world scale PTA plant in Brazil

The board of directors of Italy's Mossi & Ghisolfi Group has approved plans to invest in the construction of a new, world scale purified terephthalic acid plant in the state of Pernambuco, north eastern Brazil, the company announced Thursday.

The PTA plant would have a capacity of 750,000 mt/yr and it will employ the Invista technology. Key equipment orders are expected to be placed by June 30 this year and the plant is planned to come on stream early in Q1, 2008.

M&G plans to use approximately half of the PTA capacity to supply its new 450,000 mt/yr PET plant, currently being built at the same site. The rest of the PTA capacity "will be made available to satisfy existing PTA requirements of other companies in South America," said M&G. The spare PTA would also be used to meet "potential demand arising from new fiber projects (polyester oriented, textile and industrial yarn) which are being planned by third parties in Brazil. "Any remaining excess will be exported to markets outside South America," M&G said.
---
Platts 2006/1/20

Venezuela approves $3.3-bil in funding for petrochemical projects

Venezuela has approved funds totaling more than $3.3-bil for the construction of half a dozen new petrochemical plants, part of a medium term plan to double output in the sector, President Hugo Chavez said Friday.
計画
当事者
立地
投資額
propylene
 
El Tablazo
$350-mil
PP
$125-mil
PE
Pequiven
El Tablazo
$185-mil
ethylene 1,050 m t/y
Pequiven /ExxonMobil JV
El Tablazo
$1,596-mil
PE  1,050 m t/y
fertilizer plant
 
Moron
$150-mil
fertilizer plant
 
Jose
$550-mil
ammonium nitrate plant
 
Jose
$355-mil
The projects include new propylene and polypropylene plants at the El Tablazo complex in the western stat of Zulia, at a cost of $350-mil and $125-mil, respectively, Chavez said during a televised speech to businessmen in Caracas. "These are the petrochemical projects that have been approved and have financing guaranteed to get started this year," Chavez said.
The funds will be spread over five years, he added.

Also at El Tablazo, state petrochemical company Pequiven has been given the go-ahead for a $185-mil expansion of its polyethylene plant. The bulk of the money - some $1.596-bil - is destined for a new olefins joint venture between Pequiven and US oil major ExxonMobil in Jose, eastern Venezuela. The plant has a total cost of around $3-bil and will produce 1.05-mil mt/yr of ethylene and 1.05-mil mt/yr of polyethylene, Pequiven officials said last month.

The remaining funds are mostly dedicated to building up Venezuela's fertilizer sector, key to furthering Chavez's goal of expanding agricultural production in the tropical nation. Chavez said $150-mil will go to a new fertilizer plant in Moron, in central Venezuela; $550-mil to a fertilizer plant in Jose; and $355-mil for an ammonium nitrate plant, also in Jose.

Venezuela's left-wing government, awash with petrodollars since 2004, is funding hundreds of projects aimed at building a new base of national industries and boosting employment. The petrochemical sector is a key target for growth.

Critics warn that the government should save more of its bonanza for when oil prices fall, and say many of the projects - planned and executed by the state -- are an inefficient use of resources.

Pequiven was granted autonomy from oil giant PDVSA last year and plans to invest at least $2-bil a year on doubling petrochemical production to 25-mil mt/yr by 2012.
---
Brazil's Innova to double styrene output at Triunfo

Brazilian styrene and polystyrene producer Innova was planning to undertake a two-year, $168-mil expansion at its Triunfo plant in southern Brazil, aiming to double production capacity to 500,000 mt/yr, a company source and government officials from Rio Grande do Sul state said Monday.

Innova, which is controlled by Petrobras Energia, the Argentine unit of Brazil's state-dominated oil-giant, was planning to construct a 540,000 mt/yr ethylbenzene plant at the petrochemical complex, at a cost of $54-mil.

The plant, scheduled for completion in mid-2008, would replace the existing 190,000 mt/yr ethylbenzene plant at the site and would feed twin styrene plants with nameplate capacity of 250,000 mt/yr each.

The plant construction will depend on securing a steady supply of ethylene from Copesul, the main basic petrochemicals producer in Brazil's southern region, which is located adjacent to Innova's plant at Triunfo.

Last year Innova produced 205,000mt of styrene and 95,000mt of polystyrene, exporting about 20,000mt of the latter.

Innova director Flavio Barbosa told Valor Economico newspaper in an article Monday that the company was planning to increase its polystyrene exports by 4,000mt this year, and produce about 10,000mt more styrene during 2006, after programmed maintenance at its ethylbenzene and styrene units slightly crimped output in 2005.
---
Platts 2006/2/2                    日本に販売用JV

Brazil eyes rapid ethanol exports boost, Petrobras eyes pipeline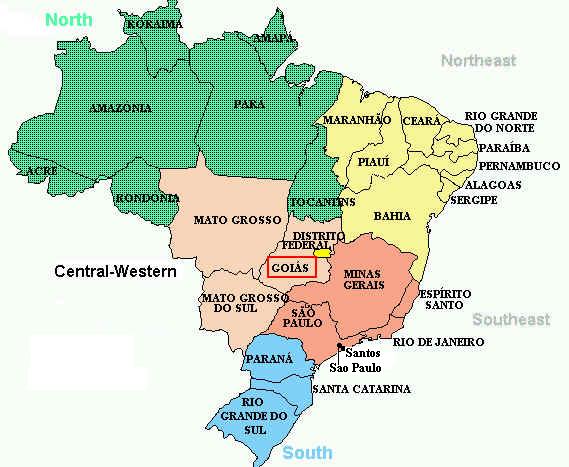 Brazilian oil company Petrobras said Thursday it is considering plans to build a Real$500-mil ($226-mil) pipeline from the landlocked Brazilian state of Goias to coastal Sao Paulo, part of a plan to rapidly accelerate Brazil's exports of sugarcane-based ethanol.
While a feasibility study on the pipeline will take a year to carry out, Petrobras officials said Thursday, Brazil is already planning to increase its ethanol exports by five-fold this year, to at least 250-mil liters, versus 50-mil liters in 2004. As many as 50 new ethanol plants are slated to be built in Goias State ahead of 2010, Governor Marconi Perillo said Thursday.
Among those countries in talks to buy more ethanol from Brazil are Venezuela, which already has a supply contract, and Nigeria, which is also seeking Petrobras' help to begin its own sugarcane-based ethanol industry, Petrobras supply director Paulo Roberto Costa said Thursday.
Other potential big markets for Brazilian ethanol are Japan and Europe, where clean-fuel regulations are leading governments to consider adding ethanol to gasoline supplies. Costa said.
Brazil also has been eying ways to increase supply to the US, despite heavy tariffs imposed on Brazilian ethanol. Petrobras, which is not in the sugarcane business itself, has been seeking to play an increasingly important role as an intermediary between Brazil's ethanol refiners and overseas clients, marketing ethanol and offering supply contracts and transportation of the Brazilian product.
---
2006/4/13 Platts

Petrobras planning $500-mil ethanol pipeline network by 2008

Brazil's Petrobras plans to build a $500 million network of sugarcane ethanol pipelines by 2008 in a move that could help the oil company become one of the world's largest distributors of the popular fuel additive, a Petrobras official told Platts Thursday.

The main pipeline, which will travel 950 km, is key to allowing Petrobras to cheaply transport ethanol to export-oriented Atlantic port terminals in Sao Paulo State, a Petrobras spokesman said. He said the information had been confirmed Wednesday by Petrobras ethanol and oxygenate sales manager Paulo Canabrava.

The ethanol pipeline would originate in Goias state, cut through Minas Gerais state and the Riberao Preto area of Sao Paulo state before delivering ethanol from those regions to the Petrobras Replan refinery in Paulinia, Sao Paulo. From Replan, the ethanol, or an ethanol mix, could be transported for export from the port of Santos. A feasibility study is underway, and Petrobras is scheduled to draw up plans to begin building this line as early as late 2006, the Petrobras spokesman said.

A second ethanol export route Petrobras plans to use would involve transporting ethanol by river barge from Mato Grosso do Sul State through the western part of Sao Paulo state and down to the southern Brazilian state of Parana, Canabrava said. That would involve a second, 90-km pipeline linking Replan to the route, he said.

At least two major potential partners for Petrobras's ethanol plans already have emerged, signing memorandum of understanding with Petrobras. They are Brazilian mining giant Cia. Vale do Rio Doce, which has rising investments in coal and hydroelectric energy, and Japan's Mitsui Trading, which last week said it was looking into a partnership with Petrobras to deliver ethanol to international markets. One major potential market for Brazilian ethanol is Japan, where the government is considering a mandate to add ethanol or ETBE to the country's gasoline.

Brazil's ethanol production is set to be around 16 billion liters this year, up from 15.4 billion last year, according to data from the Sao Paulo Cane Growers Association, Unica.
---
Venezuela removes ExxonMobil from $3-bil Jose petchem JV:Pequiven

Venezuela's state petrochemical company Pequiven has ended its agreement with US major ExxonMobil to construct a $3-bil olefins plant at Jose, a company source said Tuesday.

"Pequiven sent a letter to Exxon on Jan 19 rescinding the preliminary development agreement because of incompletion of the contract," the source told Platts. "They didn't comply with the time frames stipulated."

The two parties inked the preliminary development agreement in 2004 and were due to sign the final joint venture deal early this year, after several delays. The 50-50 project was expected to produce 1.05-mil mt/yr of ethylene and 1.05-mil mt/yr of polyethylene, according to the latest plan released by Pequiven officials in December.

"The project is still going to go ahead and Pequiven is accepting offers from other partners," the Pequiven source said, without giving any further information.

ExxonMobil has been at odds with Venezuela's left-wing government ever since taxes were raised on its Cerro Negro extra heavy oil upgrading plant. Last year, ExxonMobil was the only foreign oil company in Venezuela that refused to convert its operating contract into a joint venture with state oil company PDVSA, preferring instead to sell its share to Spain's Repsol YPF.
---
Platts 2006/3/6

Petrobras, Braskem seek to build joint PTA plant in Bahia

Brazilian oil-giant Petrobras and Latin America's largest resins maker Braskem are negotiating a partnership for a new $350-mil purified terephthalic acid plant in Brazil's northeastern state in Bahia, according to a report in Monday's Valor Economico daily. The plant could produce 500,000 mt/year by 2011.

The PTA plant would feed a planned expansion in PET production by Braskem, the central player at the Bahia-based Camacari petrochemicals complex, the report said, citing Petrobras's supply director Paulo Roberto Costa and a Braskem executive, Alexandrino Alencar. Currently, Braskem produces 80,000 mt/year of PET at Camacari, using dimethyl terephthalate feedstock.

A Braskem executive told Platts in January that the company was seeking to expand its production of PTA in Bahia with a "plant of global scale," and was in talks with Petrobras and others seeking a potential partnership.

The potential boost in PTA production between Braskem and Petrobras come even as Petrobras plans to build additional PTA and PET production plants in Pernambuco State, directly north of Bahia, in partnership with Italy's Mossi & Ghisolfi.

While Braskem and Petrobras have also considered expanding capacity of paraxylene in Bahia to supplement Braskem's current output of 200,000 mt/year from Camacari to use as a PTA feedstock, Petrobras has decided not to pursue a PTA expansion in Brazil's northeastern region, a company source said last week.

Instead, northeastern resins makers plan to import the PX they need to feed new PTA capacity until the $3-bil heavy-oil refinery for basic petrochemicals feedstocks such as naphtha is completed in southeastern Rio de Janeiro state, around 2011. That plant will allow Petrobras and partners to more cheaply expand PX output in southeast Brazil to feed the country's new plants.
---
Platts 2006/3/8

Argentina PVC maker Solvay Indupa buys Brazilian HDPE producer

Argentina's leading PVC producer Solvay Indupa is buying a Brazilian high-density polyethylene producer for $17-mil to secure more ethylene and free up vinyl chlorine monomer (VCM) for producing PVC in Argentina and Brazil, the company announced late Tuesday.
In a statement, Indupa, a unit of Belgium's Solvay Group, said it is financing the purchase of Santo Andre-based Solvay Polietileno out of its own resources. It is buying the company from its Brazilian subsidiary Solvay Indupa do Brasil. Indupa said it plans to cut Solvay Polietileno's HDPE output at its 60,000 mt/yr plant in Santo Andre to 20,000-30,000 mt/yr, making it possible to use more of the ethylene for making PVC at Solvay Indupa do Brasil's 236,000 mt/yr PVC facility, also in Santo Andre.
Solvay Polietileno consumes 60,000 mt/yr of ethylene which it buys from Brazil's Petroquimica Uniao under a 120,000 mt/yr contract. The rest of the ethylene goes to Solvay Indupa do Brasil's PVC facility. Increased ethylene supply to the PVC site will enable Indupa to eliminate VCM exports to the Santo Andre plant as a PVC feedstock from its complex in Bahia Blanca, Argentina, the company added.
This will cut logistics costs and allow the company to use the VCM instead for increasing PVC production in Argentina. In February, Indupa completed a $7.3-mil investment to expand PVC production capacity by 15% at the Bahia Blanca plant to meet growing demand for the product in Argentina and neighboring countries.
Indupa earned 116.35-mil pesos ($37.9-mil) in 2005, up 13.4% from 102.56-mil pesos in 2004, led by higher sales of caustic soda and PVC.
---
Petrobras says new Rio petchem complex, refinery to cost $3.5-bil

Brazil's government-led oil company Petrobras said Tuesday that a new petrochemical complex and refinery it will build with government development bank BNDES in Rio de Janeiro state will cost $3.5 billion.

In a written statement, Petrobras said BNDES would be its primary partner in the first phase of construction for the refinery and basic petrochemicals complex, to operate in Itaborai and Sao Goncalo, a short distance across the Guanabara Bay from Rio de Janeiro's capital city. Start-up is scheduled for around 2011.

Petrobras will seek additional partners for the project at a later date, the company said. The 150,000 b/d heavy crude refinery is to be the centerpiece of a planned petrochemicals complex, which Petrobras hopes will attract at least an additional $6.5 billion in third-party investment.

Petrobras said the first stage of the refinery and petrochemical project will involve building associated plants with capacity to produce 1.3 million mt/year of ethylene, 900,000 mt/year of propylene, 360,000 mt/year of benzene, and 700,000 mt/year of p-xylene, coke and fuels.
---
Platts 2006/4/6

Argentina PVC maker Indupa injects $15-mil into Brazilian unit

Argentina's Solvay Indupa has made a $15 million capital injection into Solvay Indupa do Brasil, the company said Wednesday.

Last year Indupa made capital injections of $25 million and $7 million respectively into the Brazilian subsidiary so it could meet growth goals, pay down debt and expand the production capacity of its 236,000 mt/year PVC plant at Santo Andre.

Indupa, controlled by Belgium's Solvay Group, has been growing after recovering from years of accumulated losses in 2002, thanks largely to higher export earnings. A 65% depreciation of the Argentine peso against the US dollar and low gas and electricity costs in Argentina have made its products more competitive in export markets.

Indupa earned 116.35 million pesos ($37.8 million) in 2005, up 13.4% from 102.56 million pesos in 2004 and up by nearly 16-fold from 7.4 million pesos in 2003, led by higher sales of caustic soda and PVC in Argentina and Brazil.
---
Platts 2006/4/12

Petrobras, partners to build $490-mil PTA plant in NE Brazil

Petrobras petrochemicals arm Petroquisa, along with partners from Citene holding (Vicunha Textil, Polyenka and FIT), said late Tuesday they plan to spend $490 million to build a purified terephthalic acid plant at Pernambuco state in northeast Brazil.

Petroquisa said in a statement made to the Sao Paulo Stock Exchange, that the plant will produce 550,000 mt/year of PTA with start-up planned for 2009. Petroquisa said the venture would be a 50:50 partnership between itself and Citene and apparently not Italian petrochemicals giant M&G, which is building one of the world's largest PET plants nearby and had earlier expressed interest in joining in the project to produce the required PTA feedstock.

Petroquisa, in the statement, however did not clarify how it was planning to secure a smooth flow of gas to feed the PTA plant, an issue that has complicated the project since its conception. A planned gas pipeline project to bring natural gas to Pernambuco and other northeastern states has been put on hold after estimates on its costs from China's Sinopec, which has a contract to engineer it, have soared.

The announcement also follows Petrobas' plan, unveiled March 28, for a $3.5 billion petrochemicals refinery for the southeastern Brazilian state of Rio de Janeiro. This site may also include a large-scale PTA plant, Petroquisa president Maria das Gracas Foster told reporters last month. She said the southeastern facility, which could cover Brazil's supply needs until around 2012, might eliminate the need to build PTA capacity in the northeast. The M&G PET facility will supply raw material for polyester and for packaging.
---
Braskem, PDVSA planning 1.2-million mt/yr Venezuela cracker

Braskem SA, Latin America's largest plastic resins maker, said it plans to team with Venezuelan state oil company PDVSA to build a natural gas-fired cracker to produce about 1.2 million mt/year of ethylene, in an investment worth $1.5-2.5 billion.

Braskem CEO Jose Carlos Grubisich told reporters in a conference call from Barcelona, Venezuela Monday that the two parties, Braskem and PDVSA petrochemicals arm Pequiven, will begin a six-month feasibility study next week and plan to announce the definitive project terms in six months time. The plant would have an associated polyethylene facility with capacity of around 1 million mt/year, Grubisich said. Grubisich said the plant could be operational by the end of 2010. "We hope this will be the new mega-project in petrochemicals for the Americas," Grubisich told reporters.

Grubisich said the project may involve a 50/50 partnership with Pequiven. He said the Venezuela project would become a major export pole for Latin American plastic resins. The cracker would be built nearby Venezuela's existing Jose refinery complex on Venezuela's eastern Caribbean coast, about 2-3 days by tanker from US ports. He said the companies would plan to build second-generation petrochemicals infrastructure at the site. Braskem said the Jose plans would be in addition to another Venezuelan project, a polypropylene plant with capacity to produce as much as 400,000 mt/y near Lake Maracaibo in northwest Venezuela, which Braskem also plans to carry out in the near future.

Grubisich said the Venezuelan plans won't preclude a potential investment in a gas-fired petrochemicals plant near the Bolivia-Brazil border, which he said remains a possibility for Braskem.
---
2006/7/11 PRNewswire-FirstCall via COMTEX/

Suzano Petroquimica Concludes the First Phase of Its Polypropylene Capacity Expansion Project

Suzano Petroquimica S.A., the Latin American leader in the production of polypropylene and a joint controlling shareholder of relevant players in the petrochemical sector -- Rio Polimeros S.A. and Petroflex Industria e Comercio S.A. -- announces the conclusion of the first phase of the capacity expansion project of Maua's industrial site.

Complying with Suzano Petroquimica's polypropylene capacity expansion schedule, the first phase of the project was concluded today. It allowed Maua's production capacity to increase by 60 thousand tons per year, reaching a nameplate capacity of 360 thousand tons per year. Maua's industrial site now has the biggest production capacity in a single site in Latin America.

The facility is starting up its production today, after a thirty-day stoppage that didn't impact sales, since the Company had built up inventories to attend the demand for such a period.

The second phase of Maua's capacity expansion, which will add another 90 thousand tons per year, is estimated to be finished by the second quarter of 2008. Additionally, Duque de Caxias' facility expansion, in 100 thousand tons per year, is expected to be ready by the second quarter of 2007, together with Duque de Caxias' sea terminal. Total Capex for these investments is estimated to amount to approximately US$ 95 million, which had been pre-financed in 2005 by IFC and BNDES.

With this accomplishment, Suzano Petroquimica confirms its leadership position in polypropylene production in Latin America, reaching a capacity of 685 thousand tons per year. After the conclusion of all projects, in 2008, Suzano Petroquimica will consolidate its position with a capacity of 875 thousand tons per year.
---
Braskem in talks with third parties on Venezuela olefins project

Braskem, Latin America's largest petrochemicals company, is in talks with several potential partners to build a Venezuelan olefins complex worth up to $2.5 billion, the company's financial director told Platts Friday. The project is slated to come onstream by 2011.

Braskem is already working with Venezuela's PDVSA to develop the project, which would be located at the northwestern Venezuelan Jose petrochemicals complex and produce 1.2 million mt/year of polytehylene and other products. In April, Braskem signed an MOU with PDVSA's petrochemicals arm, Pequiven, on the project, a gas-fired cracker, and said it would cost between $1.5-2.5 billion.

"Since we've announced our intention to study this project we've been approached by numerous companies and funds who want to partner with us in (Jose) and we are continuing partnership talks with them," said Braskem financial director Paul Altit, in a presentation to investors in Rio de Janeiro on Friday. He said potential partners have emerged from several regions, including companies from the Middle East, Asia (including India) and North America.

"The Venezuelan project looks like it could be one of the most competitive in the world," Atlit said in response to a question from Platts about whether it could compete with several giant olefins projects scheduled to come on stream in the Mideast, particularly in Iran. While Iran has plans to add 2.6 million mt/year ethylene capacity in 2007, Atlit said, Braskem now expects 1-2 year delays on major new petrochemicals projects in the Mideast, due to ongoing geopolitical conflicts there.

While a feasibility study on Braskem's Jose project is due to be completed by the end of 2006, a final decision to build the olefins complex would likely only be made by late 2007, Atlit said. The project would then take some 4 years to build before becoming operational around 2011, he said.

The idea of the Jose complex is to create a major petrochemicals export hub, mostly to supply growing resins demand in North America, Central America and South America. The hub would have the advantage of "extremely competitively priced" gas feedstock in Venezuela, Atlit said. He declined to say how much the partners might pay for the gas feedstock, but said that prices would have to make the project competitive with olefins projects planned in the Mideast, in countries such as Iran, where he said gas feedstock is sold for as little as $1.25/MMBtu.

Braskem would likely seek project finance loans to help fund the Jose development, including long-term export commitments to US clients or clients in other regions, Atlit said.

Braskem is also discussing a 400,000 mt/yr Venezuelan polypropylene project known as El Tablazo, in joint-venture with Pequiven. A decision to build the plant, which would cost about $370 million, could come in the first quarter of 2007, and production could begin in 2009, Atlit said. The Tablazo project would rely on two sources of propylene feedstock. PDVSA would provide some propylene from its existing production, while the rest would rely on a process by which PDVSA would convert propane gas into propylene using a dehydrogenation technique, Atlit said.

"We are aware that in the market there is some concern about political risk" in Venezuela, Atlit said. However, he said good relations with the administration of President Hugo Chavez, and the potentially high returns from the Jose and Tablazo projects, make them especially attractive for Braskem.

The company, meanwhile, has suspended plans to build a gas-fired petrochemicals plant on the Brazil-Bolivia border, after energy nationalization in Bolivia raised prices of gas in the region.

The Venezuela plans are part of a major international expansion for Braskem. According to Atlit, the company wants to act in joint-ventures with petrochemicals players in several world regions to develop cost-competitive projects and boost export earnings. Braskem's mid-term goal is to boost exports to 45% of its revenues, up from around 20% now. Braskem has around 6 million metric tons installed capacity at more than a dozen plants in Brazil.

However, the company is searching to diversify its feedstocks away from naphtha, which is sold at near international reference prices in Brazil. "We want to be a regional company, not just a Brazilian company, with the benefits of cheap feedstock but also with export earnings that isolate Braskem from local risks," Atlit said. More exports would help Braskem access cheaper loans. High naphtha prices cut into Braskem's earnings last quarter. Over the last several years, Atlit said, naphtha prices have more than tripled to around $630/mt, while resins prices have only about doubled.

Braskem said last week it would cut forecast investments by 17% this year to around $345 million due to higher costs. The company cut PVC expansion plans this year, but still may approve PVC expansion of up to 100,000 mt/year in the near future, Atlit said Friday.

"The projects, all of these projects, depend on how the market shapes up," he said. Braskem said last week it slid to a second-quarter loss of $25 million, reversing a net profit of $200 million in the same quarter of 2005. A stronger local currency, cheap imports from Asia and high-priced naphtha all hurt earnings and kept Braskem from raising resins prices in the quarter. In August, Braskem raised resins prices by an average 10%. The company will again seek to raise domestic resins prices in September, executives said last week.
---
China and Venezuela could build petrochemical plant at Paraguana
China and Venezuela could build a petrochemical plant together at Venezuela's Paraguana refining complex, Pequiven president Saul Ameliach said Wednesday in a press statement.

According to an agreement that Ameliach plans to sign with China, both Pequiven and Chinese petrochemical company NPC(PetroChina) would invest in the plant, Ameliach said. "China has made great advances in the area of petrochemical refining," Ameliach said in the statement.

The new plant would also incorporate petrochemical production into Paraguana, the largest refining complex in the world, which Ameliach says does not currently produce petrochemicals. "Normally in the refineries of the world half of the production is for petrochemicals, so we have a deficit in petrochemical development in the area of refining," Ameliach said.

The agreement, which will be based on a memorandum of understanding signed during Chinese vice president Zeng Qinghong's visit to Venezuela in
2004, will also facilitate technological exchanges between the two countries.

Ameliach spoke of the expected agreement as Venezuelan President Hugo Chavez visits China this week.

Venezuela is also exchanging petrochemical technology with other countries. Pequiven inked an agreement with the Petrochemical Company of the Islamic Republic of Iran (NPC) earlier this month, during Chavez's visit to Iran, to share information and specialists from each country's respective petrochemical industries.

Pequiven and Iran also expect to begin construction in September of a technical school in Moran, Venezuela that will train Venezuelan petrochemical workers.
---

日本経済新聞 2006/8/25

ベネズエラと中国 石油中心に関係強化 首脳会談で合意 政経で協力拡大

 中国の胡錦濤国家主席は24日、北京訪問中のベネズエラのチャベス大統領と人民大会堂で会談し、政治、経済など多方面での協力拡大で合意した。中国中央テレビが伝えた。中国は世界有数の産油国であるベネズエラとの関係強化で石油の安定確保を目指す。反米派のチャベス大統領と協調を図り、米一極主義をけん制する狙いもある。
 胡主席は会談で「今年は中国とベネズエラの戦略的パートナーシップ確立から5周年」と指摘。経済分野の協力やハイレベル交流の拡大など、両国の関係強化に向けた4項目の提案を示した。
 経済協力で胡主席はタンカー建造や鉄道建設、石油機械の生産、ハイテク分野での共同事業などを例示。「中国企業の対ベネズエラ投資を推進するとともに、ベネズエラ企業の中国市場開拓を歓迎する」と強調した。
 また胡主席は「国連など国際組織や地域組織における協調・協力を強化したい」とも表明。国際問題などへの対処でベネズエラと連携する方針を示した。米国をけん制したものとみられる。
 資源不是に悩む中国は2005年にベネズエラからの原油輸入が前年比約5倍の174万トンとなるなど、同国からの原油輸入を急拡大させている。同国との関係強化で今後も原油調達先の多角化を図りたい考えだ。
 一方、ベネズエラは反米色を強めながらも、原油輸出の約半分を米国向けが占めるなど米国への依存度が依然として高い。対中原油輸出の拡大や中国企業の投資を利用した新産業の育成などを通じ、米依存型経済からの脱却を狙う。ベネズエラは10月に改選される国連安全保障理事会で非常任理事国入りを目指しており、中国の支持を取り付けたい考えだ。
 両首脳は同日、多分野における複数の協力合意書に署名。チャベス大統領は25日、温家宝首相らとも会談する。同大統領の訪中は4回目。
---
2006/9/19 Dow Jones

DJ Brazil Braskem Studies Ethanol As Base For Plastics
http://www.theplasticsexchange.com/Public/News_Template.aspx?Buffer=&Id=902
Brazil's largest petrochemicals company Braskem is studying the possibility of producing plastics from a base of ethanol instead of petroleum, in order to prepare for a prolonged stint of steep oil prices in the future, a company spokesman said Tuesday.

"It's an embryonic idea at this stage more than an actual project," the spokesman told Dow Jones Newswires in a phone interview. "Still, we are starting to evaluate this possibility so that if oil prices stay above $70, $80, even $100 per barrel, then there is an alternative from renewable sources."

In recent months, local and international companies have eyed alternative energy fuels such as ethanol and biodiesel with newfound interest, due to soaring global oil prices as well as fears that the world's once-abundant petroleum reserves may be dwindling.

Last month, representatives of U.S. engineering company Scientech Inc. and Indian polyester giant JBF Industries visited Brazil - the world's top sugar and ethanol exporter - in order to assess the construction of a possible $200 million plastics and polyester plant in Sao Paulo, also using ethanol as a base.

The technology for making plastics from ethanol has already existed in Brazil for a couple of decades, say local scientists.

French chemical company Rhodia had a plant in the municipality of Paulinia in Sao Paulo state that had the capability of producing petrochemicals from an ethanol base in the late 1980s, said a scientist at Brazil's leading private sugarcane research center, the Center of Cane Technology, or CTC.

One of Braskem's original founding companies, Salgema - located in Brazil's No. 2 sugar-producing state of Alagoas - also had a small plant that produced PVC from an ethanol base in the early 1990s, said the Braskem spokesman.

However, ethanol-based plastic never took off, as oil prices stayed low throughout the decade.

Salgema - which was acquired by Brazilian construction giant Odebrecht in 1997 - was merged into another company, Trikem, that was incorporated into Braskem by 2004. Odebrecht is Braskem's controlling shareholder.

Even with today's higher oil prices, however, Braskem points out the technology needs to be updated in order to be viable.

"There are two principal issues that we'll be looking at," said the spokesman. "First, can the existing technology be made more competitive, in terms of costs of production? Second, what is the cost benefit of using this, compared to materials derived from petroleum?"

At the same time, however, Braskem is seeking to assess the likelihood of guaranteeing stable prices for its raw materials, he added.

"In Brazil's last inter-harvest (for sugarcane), prices shot up, and the situation got complicated," said the spokesman, adding that guaranteeing consistent ethanol supplies would be a fundamental issue. "Will that happen in the future? We're looking for stable prices for raw materials in all scenarios."

Other Brazilian scientists say that the big question is how high oil prices need to go before the technology becomes cost-effective, and add that ethanol may continue to be more viable as a fuel than as a base for plastics.

"It's perfectly possible to produce all sorts of petrochemicals from an ethanol base," said a CTC scientist. "It's not a big technological hurdle, it's more of an economic hurdle."

Braskem hasn't set aside a definite amount to invest in the study of this project, nor defined a date by which the study will be concluded, said the spokesman.

"We're looking at this for the medium- to long-term, perhaps in five to six years' time," he said.
---
Platts 2007/8/30

Chavez unveils PVC plant at Guacara, Carabobo

Venezuelan President Hugo Chavez unveiled "Petro Casa," a plant in Guacara, Carabobo state, that manufactures PVC kits used to assemble 18,000 houses each year, a venture of state petrochemical company Pequiven, during a speech.

The factory uses some 30,000 tons a year to make the 18,000 kits, he detailed. The whole house, foundations, service fixtures and all, can be assembled in eight days or less.

"This is truly a wonder," Chavez said explaining how specialty salts and methane gas are combined to manufacture PVC. "And the houses are fresh too. When we entered the house, we immediately felt the temperature going down." A Pequiven spokesperson told Platts the houses are at least 4 degrees Celsius cooler than their surroundings.

The president said production of the houses should increase to "at least 100,000 a year" by creating three more similar plants in other parts of Venezuela. The project is aimed at substituting slums with more uniform housing. "This is a dignified, strong house that costs 50% less than a similar house built with traditional beams and mortar."

The cost of 45 million Bolivares per kit is usually financed or subsidized to the public.

Even the cement used to fill the house's panels is manufactured by Pequiven from some 80 million tons in by products that resulted from fertilizers' manufacturing. "(About) 80% of those residues can be made into cement," Pequiven president Saul Ameliach said.

The "Petrocemento" will be sold to the general public for about 2,500 Bolivares (around $1 at the official exchange rate) a 42.5-kilo bag, much less than the 16,000 Bolivares a sack commanded by Portland-type cement.
---
Petroperu says looking to partner with Reliance on oil, petchems
Peruvian state oil company Petroperu and India's Reliance Industries have signed a memorandum of understanding to explore possible cooperation in exploration, extraction, refining and petrochemicals production activities in Peru, the president of Petroperu Cesar Gutierrez told Platts Thursday.

Gutierrez said the companies agreed to jointly seek out exploration blocks in the next bidding round for exploratory blocks in Peru planned for next year. The companies will evaluate which areas to pick, he said.

He said that the companies may participate in efforts to extract heavy crude oil in Barrett's block 67 in the northeastern Peruvian jungle.

Barrett last December declared the northern jungle heavy crude deposit commercial, but investments would be needed by other to help fund the project to raise the API gravity of the crude as well as to expand the state owned pipeline.

As for refining, Gutierrez said that Reliance was also interested in the plans to revamp Peru's 62,500 b/d Petroperu's Talara refinery to process heavier crudes from the Peruvian jungle that are currently exported. The plans also call for expanding the refinery to 100,000 b/d of capacity. Gutierrez said Peru should receive this month a consultant's feasibility study on Talara plan and once it is in hand, would then immediately begin promotion of the project.

Gutierrez said that Reliance and Petroperu will also look at joint petrochemical projects, but on a longer term horizon. Petroperu already has a partnership with Brazilian state controlled oil company Petrobras for the possible development of a petrochemical complex based on methane, he said.

The agreement with Reliance is to explore petrochemical projects based on ethane, he added.
---
Petrobras reaffirms partnership in Peru
The partnership signed by Petrobras, Peruvian state owned company Petroperu, and Perupetro (the sector's promoter and regulator in Peru) last September, has been extended for one more year seeking to promote new investments in Peru. The document that extends the agreement's term was signed today, October 1, in Rio de Janeiro, by the presidents of Petrobras, José Sergio Gabrielli de Azevedo; of Petroperu, César Gutiérrez Pena; and of Perupetro, Daniel Saba De Andrea. Peru's Mines & Energy minister, Juan Valdivia, also attended the ceremony.
The companies committed to undertake studies to promote and facilitate investments in hydrocarbon exploration, production, transportation, refining and distribution in Peru. The studies are being coordinated by a negotiation committee composed of representatives of the parts. Possible projects to be executed must be previously approved by Petrobras' Senior Administration and by Petroperu's Board of Directors.
The extension of the partnership shows Petrobras intends to boost its activities in Peru and to invest in the energetic integration between the two countries. Present in Peru since the 1990's, Petrobras is interested in increasing its exploration & production activities in that country, where it currently lifts some 15,000 barrels per day of oil and gas at Talara Lot X, in Northeast Peru.
---
Petrobras signs an agreement with Peruvian national oil companies to develop business in Peru

Petrobras' president, José Sérgio Gabrielli de Azevedo, signed today, in Lima, Peru, a Memorandum of Understanding with national oil companies Petroperu and Perupetro (the sector's promoter and regulator), aiming at making new investments in that country in partnership with the Peruvian companies. President Alan Garcia hosted the ceremony, held at the Government Palace.
The president of Peru said it "was an act of great importance for the socioeconomic future, which was strengthened through projects that identify Brazil as a sister nation with universal vocation." Alan Garcia also congratulated the Brazilian people and Petrobras, complementing that "the moment was very important for the company, which detains the advanced technology Peru needs."
Meanwhile, Petrobras' president, José Sérgio Gabrielli de Azevedo, said he expects "the company, Petroperu, and Perupetro will put all of their energy into the projects so they can be carried out as soon as possible." Gabrielli also said that signing the memorandum "was a clear demonstration of the enhancement of Petrobras' activities thanks to the Peruvian government's position of attracting investments for the energetic integration between the two countries."
The Memorandum establishes that Petrobras and Petroperu will evaluate, among others, projects such as:
Talara Refinery enhancement and modernization to produce low-sulfur content fuels and to control particle emissions, according to the global trends in the sector.
Investments in the distribution and marketing segment, covering the pump and service station chain through fuel and lubricant distribution and marketing.
Bayóvar Terminal enhancement, including as a distribution and mix center, taking advantage of potential synergy and integration of the Pacific Coast in South America.
Natural gas use in transportation projects, for LNG, GTL, and petrochemicals.
Development of biodiesel and ethanol projects to allow diversification in the country's energy matrix.
Evaluation of opportunities in hydrocarbon exploration and explotation activities, including in deep waters and at onshore areas that have been underexplored.
All of the above-mentioned projects will include Social Responsibility in areas that involve agreements for hydrocarbon exploration and/or explotation.
The studies will be coordinated by a business committee formed by representatives of both sides. Possible projects to be carried out must be approved in advance by Petrobras' senior administration and by Petroperu and Perupetro's Boards of Directors, respectively. The Memorandum will be in effect for one year, and may be renewed as per an agreement among the parts.
Dialogue and good perspectives

The agreement that was signed today is the fruit of dialogue that was commenced by Peruvian president, Alan Garcia, who manifested to President Luiz Inácio Lula da Silva, as soon as he took office, interest in reinforcing the relationship between the Peruvian national oil companies and Petrobras. On August 10, at the request of President Lula, Gabrielli went to Lima to hold an initial conversation with Garcia.
On that occasion, after meeting with Peruvian authorities, Petrobras' entourage identified several cooperation and association opportunities for the companies, not only in oil and gas production, but in other activities the company undertakes as well, both in Brazil and abroad.
Present in Peru since the 1990s, Petrobras currently produces about 15,000 barrels a day of oil and gas in Lot X, in Talara, northeastern Peru. Interested in increasing its exploration and production activities in that country, the company has an exploratory profile of 57.500 km² there, distributed in six lots. It has also been positioning itself strategically near the Camisea Field, in southern Peru, which has total natural gas reserves estimated in upwards of 15 TFC (trillion cubic feet), corresponding to 425 billion cubic meters.